20 Jul 2023
POLESTAR 3 TO MAKE ITS CANADIAN DEBUT AT FULLY CHARGED LIVE EXHIBITION IN VANCOUVER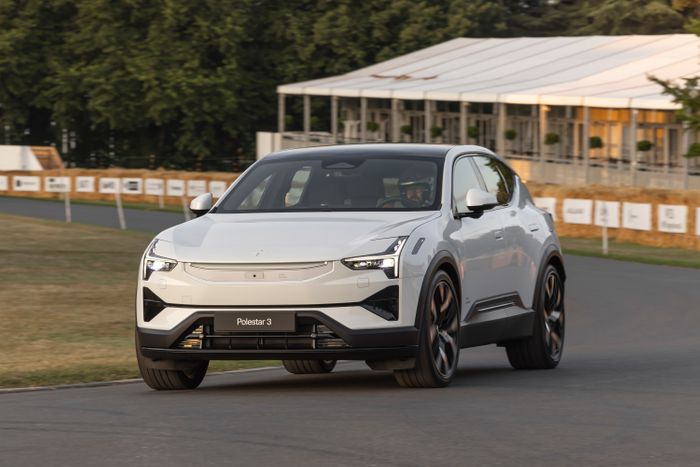 Polestar 3 debuts in Canada at Fully Charged LIVE
Polestar 3 is a new electric performance SUV that combines Scandinavian minimalism with sport utility features. Sustainable and luxury-style materials are used in the interior, including bio-attributed MicroTech, animal welfare-certified leather, and traceable wool. Polestar is equipped with centralized computing powered by a NVIDIA DRIVE core computer and Volvo software, enabling advanced driver-resistant safety features and monitoring. Polestar prioritizes safety with active and passive technology, including radar sensors to detect movements and prevent leaving behind children or pets.
"We're very excited for the Polestar 3 performance SUV to make its Canadian debut at the Fully Charged EV Show in Vancouver, an essential market for our company as we continue to grow our business and also where we're opening a new Polestar Space very soon," said Hugues Bissonnette, Head of Polestar Canada. "Polestar 3 is the SUV for the electric age, features up to 517 hp, up to 482 kilometers of range, will be built in North America, available to order now on Polestar.com with customer deliveries beginning next year, and I believe a tremendous offering for the Canadian consumer."
"This is such an exciting opportunity to be able to host the unveiling of Polestar 3 for the first time in Canada, here at the Fully Charged LIVE Show," says Jason Heard, Event Director of Fully Charged LIVE Canada. "We will also have Polestar 2's available for test drives throughout the weekend, so attendees will have the opportunity to experience driving a Polestar vehicle firsthand right at the show."
The unveiling of the Polestar 3 will take place as part of a press event that will take place September 8th. Working media may request accreditation through the link here.
To watch a full detailed video on the Polestar 3 performance SUV, take a look at Jack's episode on the Fully Charged Show's YouTube channel here.
Fully Charged LIVE Canada will offer two theaters with over 50 engaging and informative Sessions with inspiring experts from around the world. To see the full FULLY CHARGED program and event information visit here.