SC CARTS FROM THE OKANAGAN TO BE FEATURED AT FULLY CHARGED LIVE CANADA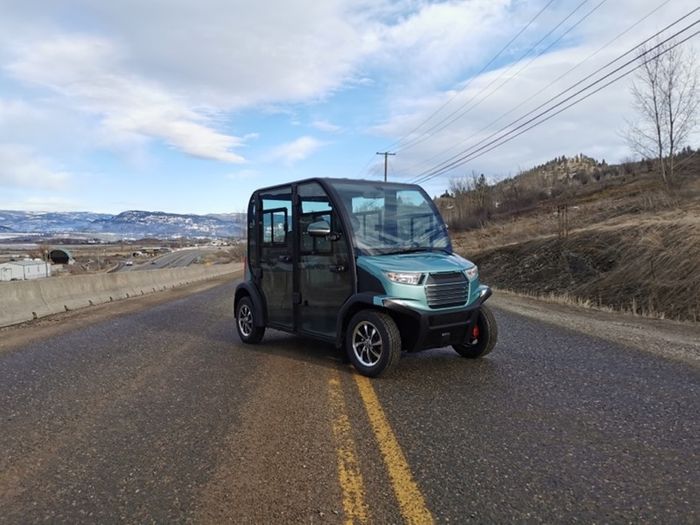 Established in 2010, SC Carts is the first, and only, company in Canada approved by Transport Canada to manufacture electric street legal low speed vehicles (LSV's). Starting as a custom cart rebuilder, they have since evolved into an industry-leading manufacturer of custom fabricated NXT electric vehicles and LSVs. SC Carts has 9 different electric vehicle (EV) models that offers innovative and eco-friendly solutions for urban transportation.
SC Carts will be the first company manufacturing LSV's that are legal to drive on any road with a speed limit of 50 km/h or under. They are designed to ensure the driver's safety while adhering to all legal requirements by having all necessary safety features, including approved seatbelts, side and rear reflectors, and an emergency brake. The company's transition from golf carts to green-powered street machines reflects its commitment to serving identified market needs and contributing to a sustainable future.
When deciding on how to power their carts, the decision of operating them with lithium batteries was an easy decision. For starters, the benefits of lithium battery technology include a 10x longer cycle life, highly effective charging abilities, and zero gas emissions. Lithium batteries also offer an easy, clean, and powerful performance when compared to any other carts in the market and ensure low operating costs and a cost-effective solution for your energy bill with a fast-charging turn-around time. SC Carts is also the world's first manufacturer that offers 72v Lithium Packs as standard for their NXT & NXT Work Model vehicles, giving more range and power for hauling, towing, and going uphill right off the bat.
"Our decision to use lithium batteries exclusively in our vehicle line was a natural choice as both an environmental and cost-effective solution for our customers when charging at home" Jeff Holomis, CEO, and owner of SC Carts Holomis states. "We take pride in being the world's first Low-Speed Vehicle manufacturer to adopt lithium technology, further reinforcing our commitment to a greener society and being more sustainable."
"It is a huge honour to be a part of Fully Charged LIVE Canada," said Lee Waters, Production Manager at SC Carts, "We so excited to show some of our models to a live audience and offer test-rides so attendees can get a good feel for the vehicles. It's so important that we educate one another as much as we can in terms of the steps, we can all make towards a greener, more electric-driven society."
The aim for SC Carts is to design carts that are customizable to customer's needs, but with a much greener approach. These carts can run for an 80 km distance off the lithium batteries installed and are able to recharge in five hours by using a standard 100-volt home outlet. This eliminates the need for special charging stations, providing a convenient and environmentally friendly solution.
Ticketholders for the upcoming Fully Charged LIVE Canada show will have the opportunity to test pilot vehicles of all shapes and sizes across their four different test drive zones. From micro-mobility vehicles to e-bikes, from electric LSV from SC Carts to consumer EVs, there will be something to try for everyone.
More information about SC Carts is available at: sccarts.ca