03 May 2023
EvoCharge Launches DC Fast Charger Product Line to Serve a Full Range of EV Markets Across North America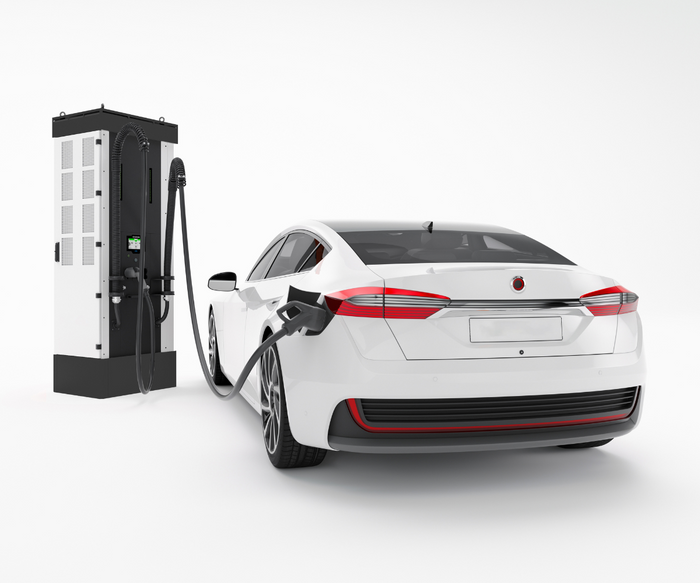 Advanced charging systems will serve automotive as well as medium and heavy-duty EV applications across North America.
MINNEAPOLIS, Minn. — May 3, 2023 — EvoCharge®, an industry pioneer in Electric Vehicle Supply Equipment (EVSE) and cable management solutions, today announced it has expanded its offerings by launching a complete line of DC Fast Charging Stations. These advanced charging systems are engineered to serve automotive as well as medium and heavy duty and commercial EV applications across North America where fast charging is needed, providing a seamless charging experience to EV drivers.
"It is estimated that 80% of automotive charging will occur at home using Level 2 AC chargers, which is a core focus of EvoCharge. Beyond this, DC fast charging is essential to support high-power charging needs across North America. We are excited to announce that EvoCharge is proud to be an Authorized Kempower Partner, bringing proven, reliable and user-friendly DC Fast Charging equipment solutions to the North American market" said Tom Moser, President of EvoCharge.
EvoCharge offers a suite of Level 2 charging solutions and an integrated network for charging station management. With the addition of the DC Fast Charging Stations, EvoCharge can now offer flexible and scalable solutions for properties of all sizes and charging needs. "Commercial customers oftentimes require a mix of Level 2 AC and DC Fast Charging to optimize their total cost of ownership of electric vehicle charging equipment," says Moser. "We are now able to provide our customers with tailored solutions that fits their needs for today, with scalability that will future proof these investments for the needs of tomorrow."
"We are happy to partner with EvoCharge to deliver Kempower's DC fast charging solutions to the United States. We want to bring reliable and user-friendly charging solutions to American EV drivers and thereby help drive the country's fast charging infrastructure and the electrification of transport forward" said Tommi Liuska, Chief Sales Officer of Kempower.
EvoCharge's DC Fast Charging product line is engineered to serve the full spectrum of applications in the EV market with power capacities ranging from 50kW to 600kW and up to 240kW continuous power output per port depending on the product configuration. All charging stations are easy to use and integrate seamlessly with EvoCharge's comprehensive network management solution.
For more information on EvoCharge's DC Fast Charging Stations, visit https://commercial.evocharge.com/dc-fast-charging/
About EvoCharge
EvoCharge, founded in 2009, represents one of North America's original vehicle electrification providers and pioneer of home and commercial charging solutions. As an industry leader in Electric Vehicle Supply Equipment (EVSE) and cable management solutions, EvoCharge provides the most reliable, safe, and cost-effective charging stations and the industry leading EvoReel® cable management system for single family, multi-family, workplace, and other commercial spaces. EvoCharge products are fully compatible with all EV and Plug-in Hybrid Electric Vehicles (PHEV) sold throughout the United States and Canada. EvoCharge is a brand of Phillips and Temro Industries®, a trusted partner to major global OEMs and aftermarket provider of engineered systems for automotive, trucking and off-road vehicles for over 100 years. Learn more about EvoCharge at evocharge.com.