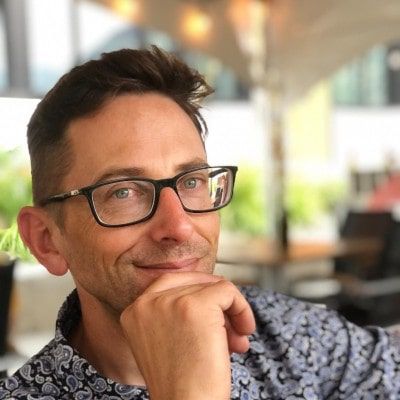 Julian Sale
Dealer Principal
,
Motorize Electric Vehicles
When I was 14 years-old, I got a summer job at Victoria Honda Suzuki, a local motorcycle shop. Esquimalt Neighbourhood House paid my wage as a summer work collaboration. At the end of the summer, I begged the owner to keep me as an employee. I wouldn't take no for an answer so I accepted to clean bikes, sweep floors, clean the solvent tank and put away tools in the shop for $1/hour (the minimum wage was $4 at the time). I learned a lot from a few mentors & figured out a whole lot on my own. I spent a lot of time learning to fix my own bikes, and cars. I also taught myself how to weld and repair motorcycle pipes and other parts. At 17, I made it a side gig: White-Hot Welding.

I was on a mission to learn everything I could about business, communication, leadership, finance, and everything else within my reach. I learned how to build a customer base and sell them what they wanted. I promised myself that, by the age of 30, I would own a house and property, own my own business, and will have had my last child. I quit the bike shop and took a job managing a car dealership as a contractor. Despite heading straight into the 2008 recession, I saw vast potential. Motorize was born almost immediately.

I opened Motorize during really tough times, knowing the long game was the only game in the motor dealer business. I looked for specialty opportunities, and 2010 delivered the opportunity I needed to invest in: Electric cars (actually, hybrid vehicles until EVs were common enough to focus on exclusively).

I have evolved Motorize over and over to become the ultimate source for used electric vehicles on Vancouver Island. It takes a team to win, and I have been fortunate to have highly valuable team members to help me realize my goals. 2019 was a year of growth: I opened my second location. Motorize Westshore, a retail lot for EVs located on the 'Colwood Strip'. 2020 saw the opening of the bigger, better Motorize Detail Studio, a facility able to process 75 cars monthly.

I have become a trusted leader in the EV space, and contribute regularly to the Victoria EV Association Q&A sessions. I consult for a broad base of auto industry professionals and organizations who are learning to promote EV adoption and boost EV sales. I am happy to be a key player in the transition to renewable resources by selling EVs.

If you're involved with EVs or would like to be, let's connect. I am available for speaking engagements, consulting, and to aid with the adoption of EVs.